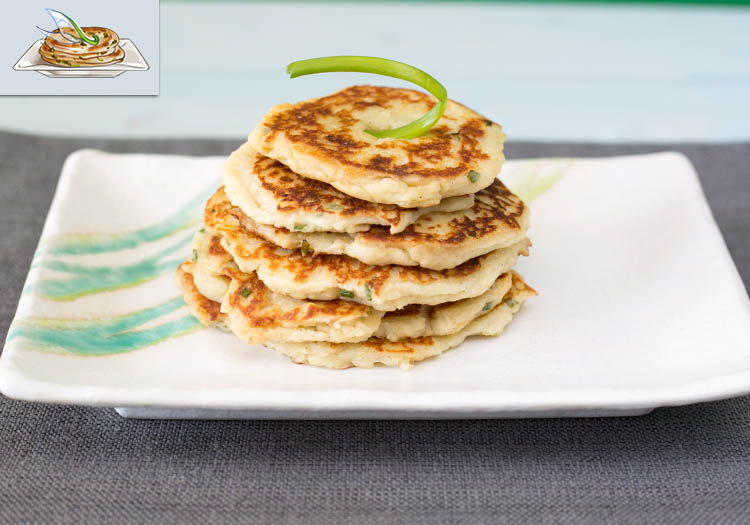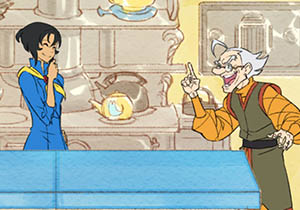 I have been playing a lot of Battle Chef Brigade. This game is exactly what I wanted: a very engaging story, enjoyable combat system, and lots of cooking. One of my favorite activities to do in the game is assist Belchior in his discover of Ambrosia. He needs to create recipes and extract their essences. During each encounter in his workshop, you are tasked with completing puzzles in order to create the dishes he needs. It is refreshing to escape the cooking grind and work on his recipes without worrying about time or collecting ingredients.
There are a large variety of creatures you'll encounter during your journey to join the Battle Chef Brigade. One of the common enemies you'll fight is a Caranha. These aggressive plants can be cooked up into several recipes, one of which is Caranha Wing Pancakes. The first time I fought a Caranha, I immediately started brainstorming recipes with cricket flour. A friend at work made cakes and cookies using cricket flour and I knew at some point I wanted to play around with it. When I opened my bag of cricket flour, I was surprised by how much it smelled like crab. I then learned that crickets are arthropods and are related to crabs. If you are allergic to shellfish, you'll definitely want to avoid it! Also, you don't want to use too much cricket flour at once because it will overpower the recipe with a fishy flavor, but the right amount makes for an exotic taste that you'll definitely enjoy.

Ingredients:
1 (270 g) brown potato, peeled and cubed
1 bay leaf
2 tbsp butter
¼ cup cream cheese
salt and pepper
⅓ cup (80 g) goat cheese
⅓ cup (25 g) fontina cheese
2 tbsp (6 g) chives
1 egg
2 tsp (6 g) cricket flour
3 tbsp (33 g) all purpose flour

Heat a pot with water, potatoes, bay leaf, and 1 teaspoon of salt over high heat. Bring to a boil and then reduce the heat and simmer for 15-20 minutes or until the potatoes are tender. Drain and remove the bay leaf.
Place the pot back on the stove over medium heat and add the butter and cream cheese. Heat until the butter melts, then turn off the heat.

Add the potatoes and mash until smooth. Add the goat cheese, fontina cheese, and chives. Mix until well combined. Taste and season with salt and pepper.

Add the egg, cricket flour, and all purpose flour and mix until smooth.

Heat a pan with nonstick spray over medium-high heat. Add a portion of the batter, about 2-3 tablespoons, and cook until golden brown. Flip and cook the other side until golden brown. Serve with applesauce and sour cream.