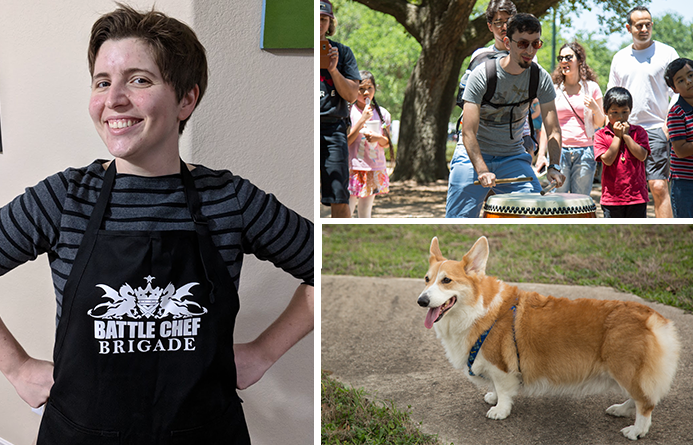 2017 has been a bizarre year and I'm happy to see it coming to a close. I'd like to look back at the year as a whole.

State of the Blog
This year was a truly great year for Pixelated Provisions and my cooking hobby. The food I recreated from Battle Chef Brigade caught the attention of many including its developers and publishers. I had the joy of talking with them and getting invaluable help with food details in game. I was really excited when they sent me an official Battle Chef apron; I wear it in the kitchen all the time now. On top of that, I got contacted by Cecilia D'Anastasio of Kotaku to do a small interview about the recipes I had created from the game. I was extremely excited and could not believe that my side project was catching the attention of such amazing people.
I am also currently working on a project that officially started in early November. I am very excited about the project and have been wanting to tell you all about it. Unfortunately, I still can't share too much but you'll know the moment I can. I can't wait for you all to get your hands on it!
Houston Weather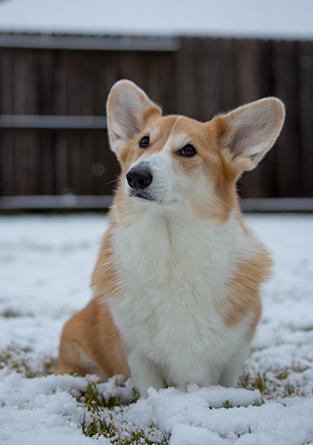 Houston has experienced a wide range of weather this year. At the end of August, I got to experience my first hurricane event, Harvey. When the storm first landed in Rockport, I could not believe the strength. I started to worry but hurricanes typically move quickly through a location. The next day we started to see a bit of rain. Throughout the day I was reading my favorite local weather blog, Space City Weather, to keep up to date and things were not looking good. Harvey kept creeping closer and closer and each post was looking more and more grim. At this point Harvey had downgraded to a tropical storm but it was moving slowly.
At around 11 pm, the first band of rain hit our area and the storm stalled. Rain was coming down fast. We lost power for a brief moment but luckily never lost it again during the storm. We quickly began to pile things high above the ground because I saw reports of flooding on the west side of town. That night was one of the longest nights I've ever experienced. We first got several flash flood warnings. They eventually got upgraded to a flash flood emergency. Then it got upgraded to a flash flood emergency for catastrophic life threatening flooding. This was the first time ever that the National Weather Service issued such a warning. On top of all this, we were getting tornado warnings every 30 minutes or so. Jeff and I began to pack bags in case we had to suddenly evacuate. After a lot of watching the front street and hiding in the closet I fell asleep at around 4:30 am. It was still raining but I was just so exhausted.
Luckily, the next morning, no water had entered our house and the street in front was mostly empty. For the next 3 days, the storm just wouldn't go away and the rain just kept coming. In total, our area received around 50 inches of rain over 4 days. We were extremely fortunate and had no damage to our home. With our trip at this point cancelled, we spent some time running around to grocery stores buying food and supplies for the local shelters. It was the least we could do to help those that suffered during the storm. Most of our friends have recovered their homes. It has been a very slow process for them but they are almost back to some normalcy.
On top of a wild hurricane, we actually got snow for the first time since I moved to Houston. I felt like a kid waking up and seeing all the snow outside. I looked out the window and yelled in excitement. The best part was seeing Kanji's reaction to the snow. At first he was weary of it but the moment Jeff tossed a snowball at him he realized it was frozen water and started eating all the snow he could find. He loved it so much!
Food and Games
Let's take a look at a few of my standouts from the year.

Most Visually Appealing Video Game Food: Battle Chef Brigade
There is no competition here. Battle Chef Brigade always makes me hungry when I play it. The food art in the game has been extremely inspirational in the kitchen for me. I find spending extra time with each of these recipes because of the details the artist added to each drawing in the game. There are also a lot of recipes. I really appreciate that each of the chefs in the game have their own cooking style. For example, Mina's cuisine is much more Chinese inspired while Thrash's recipes are Mexican influenced. The entire fandom foodie community loves the game and I am hosting the Battle Chef Buffet in January – a whole month of recipes from the game. Get excited and come hungry!

Runner ups: The Legend of Zelda: Breath of the Wild
New Food Experience: Working with jackfruit
I decided to finally buy a jackfruit and work with one in November. I bought a whole fruit and let it sit in my kitchen for about a week to get ripe. After the first two days, it started to smell pretty funky. I had to wait for the jackfruit to ripen. Otherwise, I would have to deal with the latex that could destroy a knife. Once the fruit was a bit softer on the outside, I decided to cut it open. It was surprisingly easy to deal with. The smell was strong but the meaty part of the fruit tasted sweet. I enjoyed the flavor and Jeff loved it. The smell takes some getting used to for sure. I would describe it as decaying fruit but the taste is like a sweeter mango. It really works well in creamy desserts!

Best new Restaurant: Pondicherri / 85C
This year, Jeff and I started working on our list of new places to check out. I had several standouts that we have now been to a few times. Pondicherri is an Indian restaurant focused on Mumbai street food. Indian cuisine is very new to me. It wasn't until I moved to Houston that I gave it a try thanks to a few coworkers. I always avoided it because I was worried the food would be too spicy but learned that there are a large variety of choices. I discovered that I really love paneer. The dish at Pondicherri that made me fall in love with it were these lettuce wraps with grilled paneer and a wonderfully light dipping sauce. Unfortunately, it seems to have rotated out of their menu so I'll need to try more things there.
Another spot that I love, and actually just went to this past week, is 85C, a Taiwanese bakery. There are a decent amount of these in California and now Houston has three locations. The main location tends to be very busy every night with a line out the door. This bakery carries Taiwanese, Japanese, and European inspired baked goods and a large list of beverages. A few of my personal favorites pastries includes the squid ink bacon bread, brioche, chocolate cream cheese, and the red bean bread. The frozen taro smoothie is a guilty treat for me. The amount of sugar and calories in that makes me cry but it is so good!

Runner ups: Killen's STQ in Houston, Crisp in Chicago, Izakaya-wa in Houston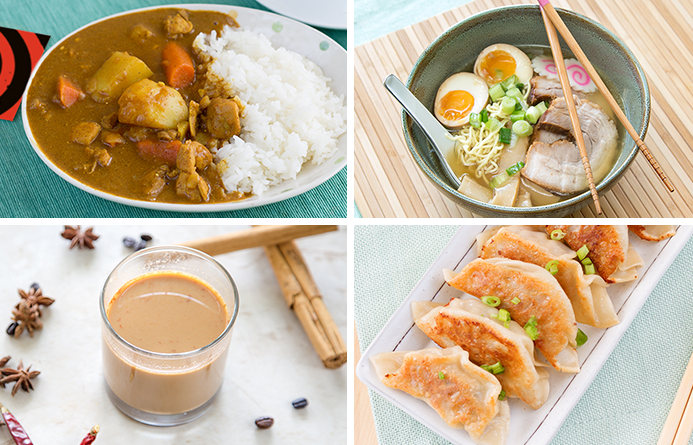 Favorite Recipe of the Year: Persona 5: Leblanc Curry
My Leblanc Curry is my new "we need leftovers" recipe. I can make a batch during the weekend and Jeff and I will be eating curry for the rest of the week. I am very happy that this is one of the recipes I've seen others recreating. Each time I see that someone made this recipe, I smile and know that I've inspired someone to get in the kitchen.
Runner ups: Overwatch: Ramen, Guild Wars 2: Bloodstone Coffee, Battle Chef Brigade: Dragon Heart Dumplings

Game of the Year: Persona 5
This year has been filled with amazing releases! Four years ago, Atlus announced that they were working on Persona 5. We got a subtle trailer with 5 chairs with balls and chains attached to one of the legs. That was all I needed to make this game my most anticipated game for a few years in a row. It finally had its western release this spring. All the other games I was playing were immediately dropped. Jeff and I bought a copy for the PS4 and the PS3 so we could both play the game at the same time. We avoided spoilers until the two of us completed the game. I loved the game and really want to play it again. It will probably be something I do next summer. If you love JRPGs, I highly recommend you pick this game up.
Runner ups: Battle Chef Brigade, Tales of Berseria, The Legend of Zelda: Breath of the Wild, Divinity Original Sin 2

Game I Should Have Played More Of: Divinity Original Sin 2
I have been playing a lot of Divinity Original Sin 2 this past month. I wish I listened to my friend Harry and picked this game up months ago. I am currently playing with four different groups of people and the results of the campaign have been vastly different. If you love Dungeons and Dragons, I can think of no better video game to play to capture that same freedom of choice and exploration through a deep and detailed world.
Most Anticipated Games of 2018: Yakuza 6
After finishing Yakuza 5, I was ready for the next chapter of the story. The wait is almost over! I'm so excited to sink my teeth into this game. It has been a great year for the series here in the west. Yakuza 0 and Kiwami were released and I have been very happy to see others playing this amazing series.